GreenThumbz
Landscapers Adelaide
When only the best landscapers in Adelaide will do, call Your Local Greenthumbz. Our friendly, experienced, highly trained team of landscapers will do the job for you, with an uncompromising commitment to quality at a price you can afford. We cater to all customer types – residential, commercial and government, and no landscaping job is too big or complicated. We come out to you, and will do the job right, without any hassle.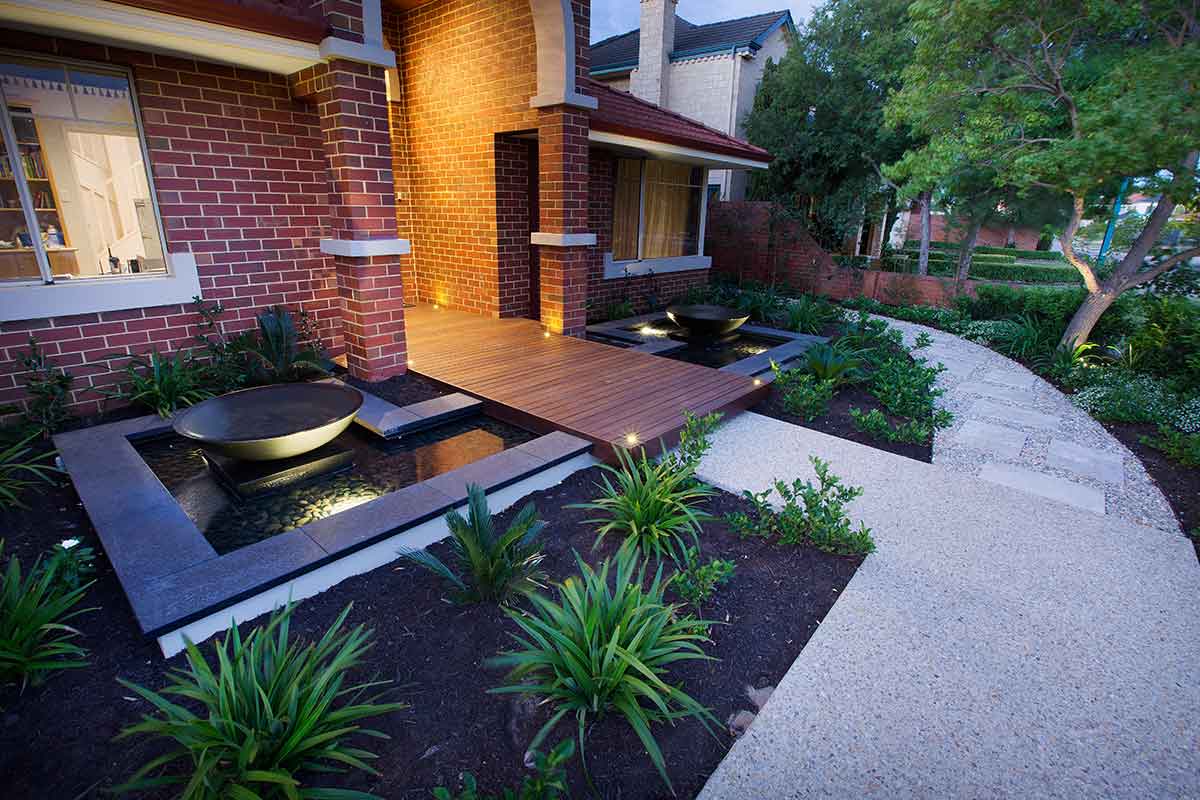 Lawns - Instant and Artificial
Besides being soft on feet and green all year long, artificial lawns are actually good for the environment over the long run, with studies showing that they lead to significant water savings – a plus in Adelaide's arid climate. They are zero maintenance and will not attract pests or need potentially harmful pesticides. If you want the real thing, our landscapers in Adelaide can also install instant lawn, with a range of hardy, attractive grass varieties to choose from to suit all environments and applications, whether it's casual outdoor entertaining that you're thinking of, or a sporting pitch.
Laying pavers is a hard job which requires a lot of skill. Our experienced team of landscapers will do the whole job for you from start to finish, including helping you choose paving that is creative, stylish and right for the task, to preparing an area for new paving and laying them. We specialise in all paved areas big and small, including driveways and patios. When you have pavers that need renovation, we will also do paving repairs and restoration, to leave them looking as good as new again. We are landscapers for Adelaide who take pride in our work. We will make sure your paving is done right and will continue to look great for years to come.
Garden and lawn watering systems
In Adelaide's famously dry conditions, keeping your garden adequately watered can be a challenge to say the least. That's why you need Your Local Greenthumbz – landscapers for Adelaide who understand our climate. We will help you choose from our range of irrigation systems one that is right for you. No need to do any digging or wrestle with PVC pipes – our experienced team of landscapers will come out and install it all for you. For garden irrigation, our drip irrigation systems are ideal, ensuring your plants get the right quantity of water at the right times. We also keep your lawn fresh, with our effective, low maintenance lawn irrigation solutions.
LANDSCAPING PROCESS
Discover our simple landscaping process that delivers quality every time and ensures your complete satisfaction.
LANDSCAPE DESIGN
At Your Local Greenthumbz Gardeners Landscapers  we are professional landscape designers and enjoy creating unique landscape designs.
LANDSCAPE CONSTRUCTION
Once we design your landscape, our skilled, professional team will commence construction.
LANDSCAPE MAINTENANCE
Once your landscape project in complete our team can be engaged to keep it well-groomed and maintained.
For more information on landscaping and other services our Adelaide gardeners offer, take a few minutes to visit other parts of our website. Our team of landscapers have Adelaide covered, starting from the Adelaide CBD to Salisbury and as far north as Gawler. See our Areas page for more information.
Your Local Greenthumbz are your local landscapers in Adelaide.